We left Tongatapu and sailed to Kelefesia, about 50NM north. On the way, we caught a mahimahi. Something for the freezer!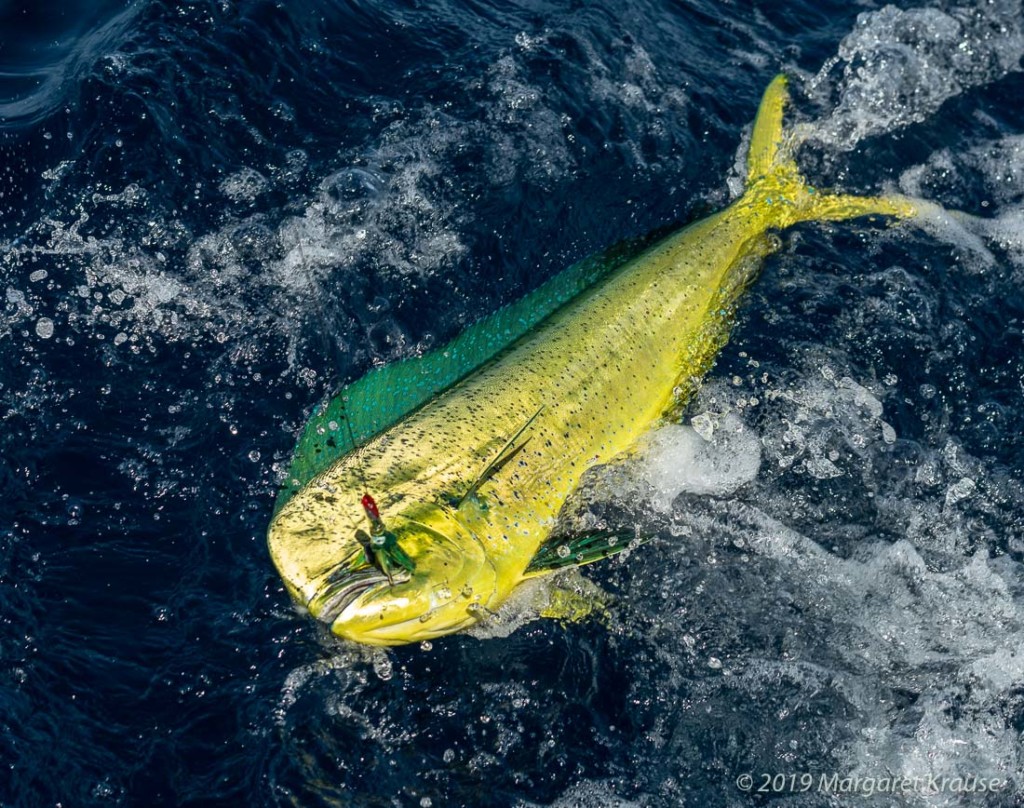 We found a sandy patch and anchored with plenty of swing room. Saltheart was anchored a little closer in and two more yachts arrived a couple hours later.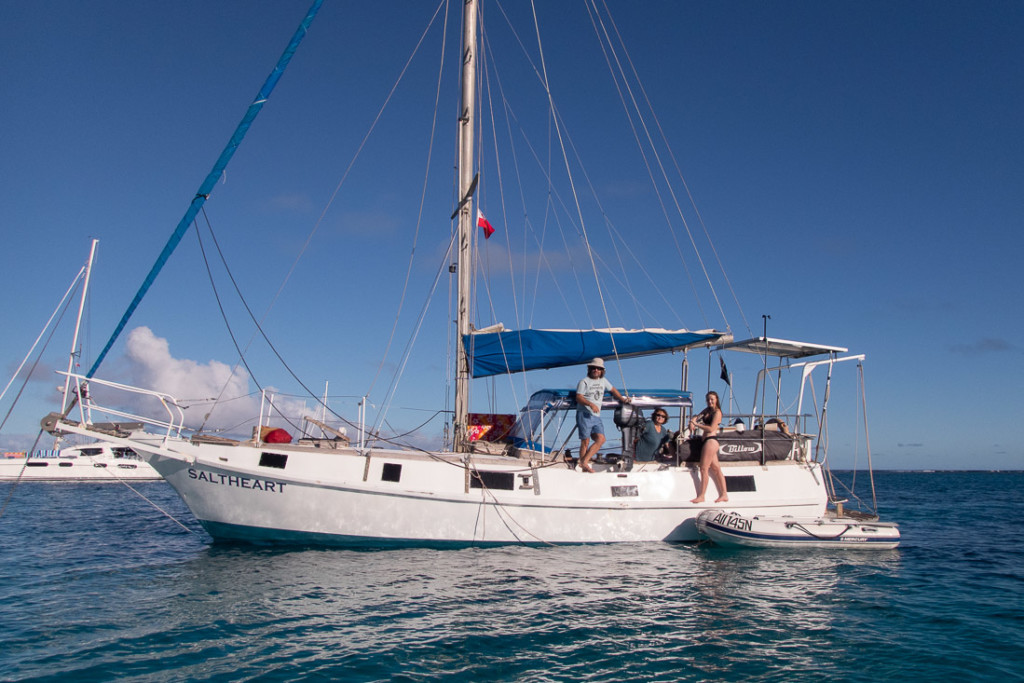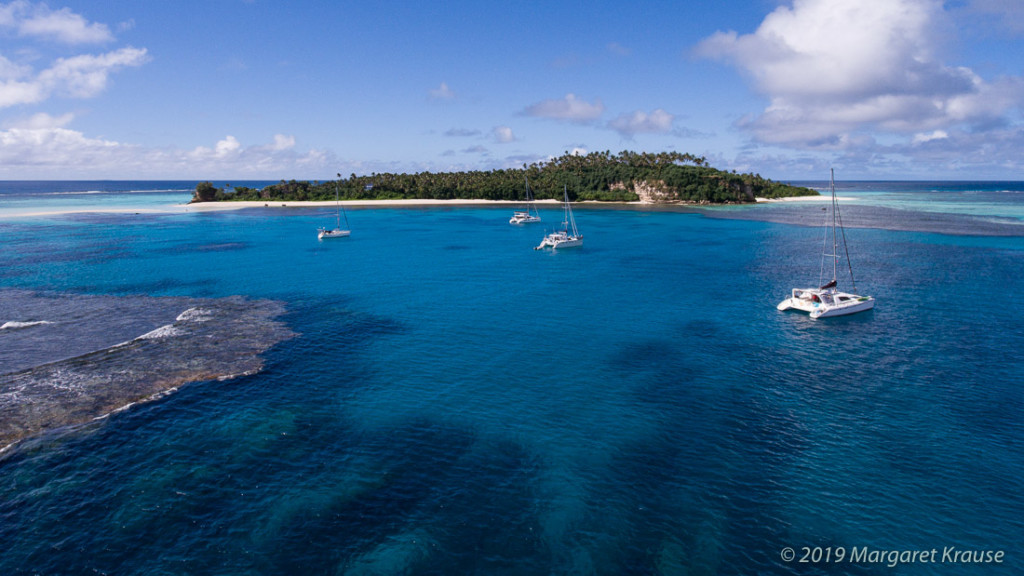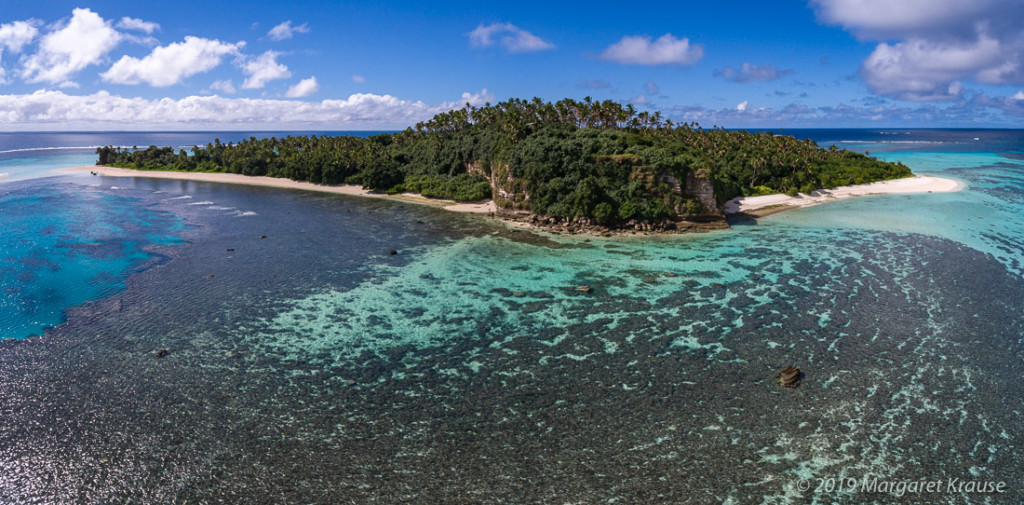 We snorkelled to check the anchor and see the reef life.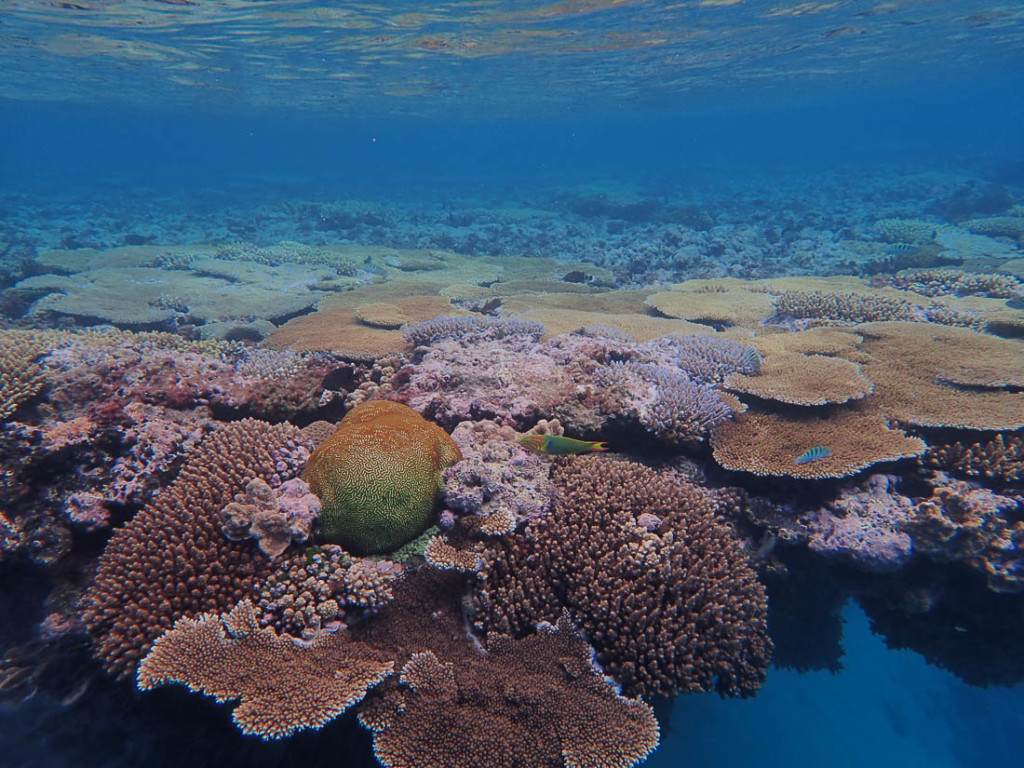 We later dinghied ashore to explore the island which happens to be listed for sale for $6 million USD. For more, see https://www.privateislandsonline.com/south-pacific/tonga/kelefesia-island.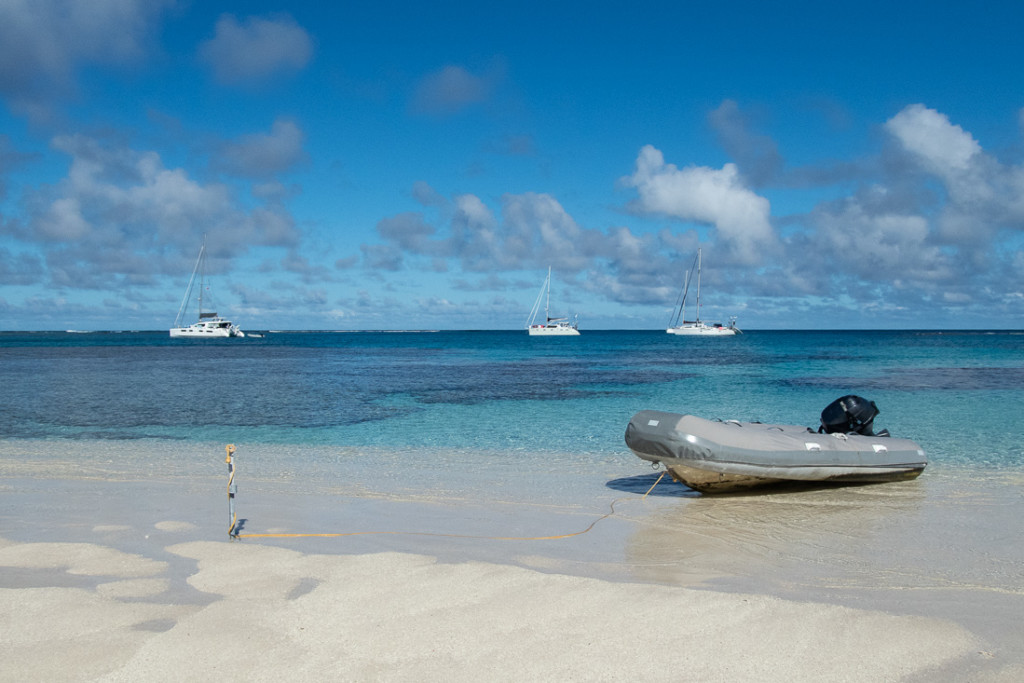 A local fishing boat had just anchored off the southern end of the island. Several fishermen were out in their kayaks fishing along the reef. Perhaps they had "permission". Marine parks are a new thing to the Tongans and the rules are not always followed.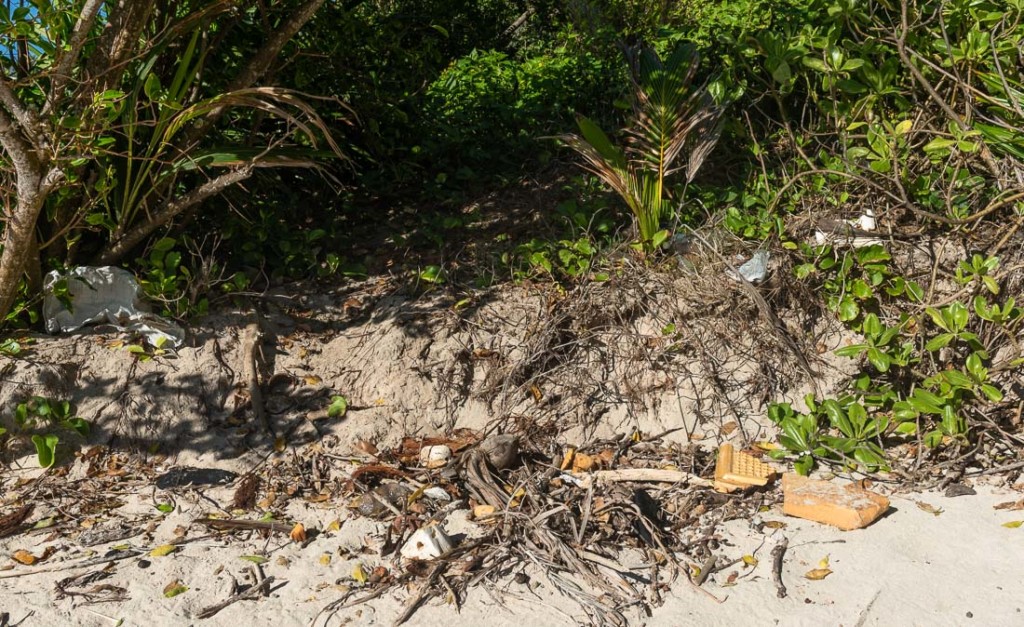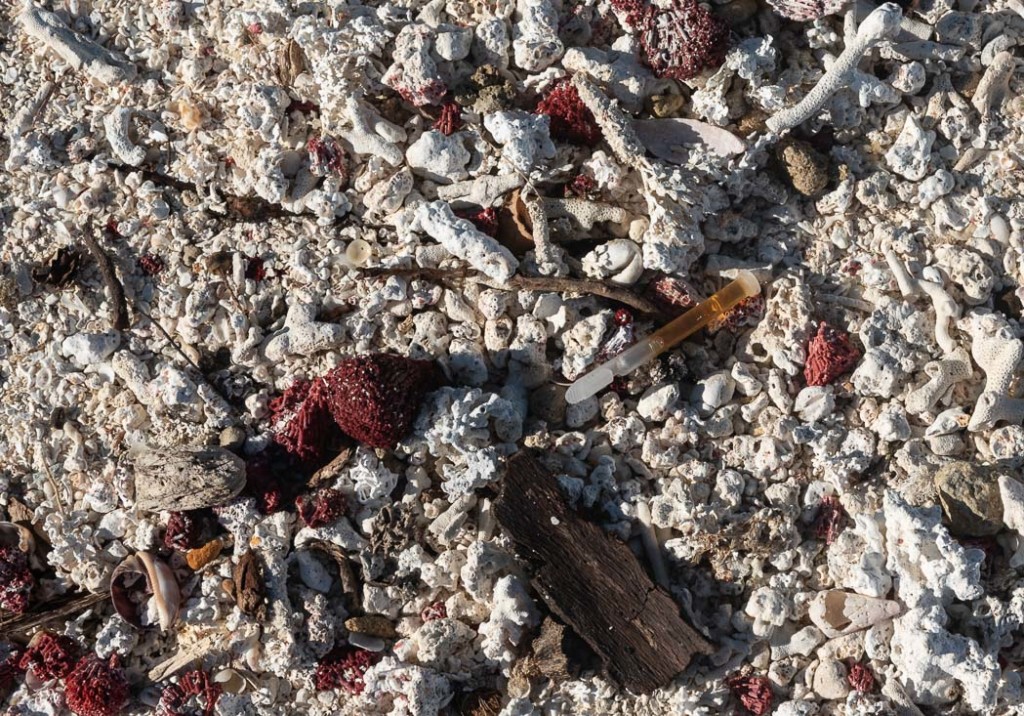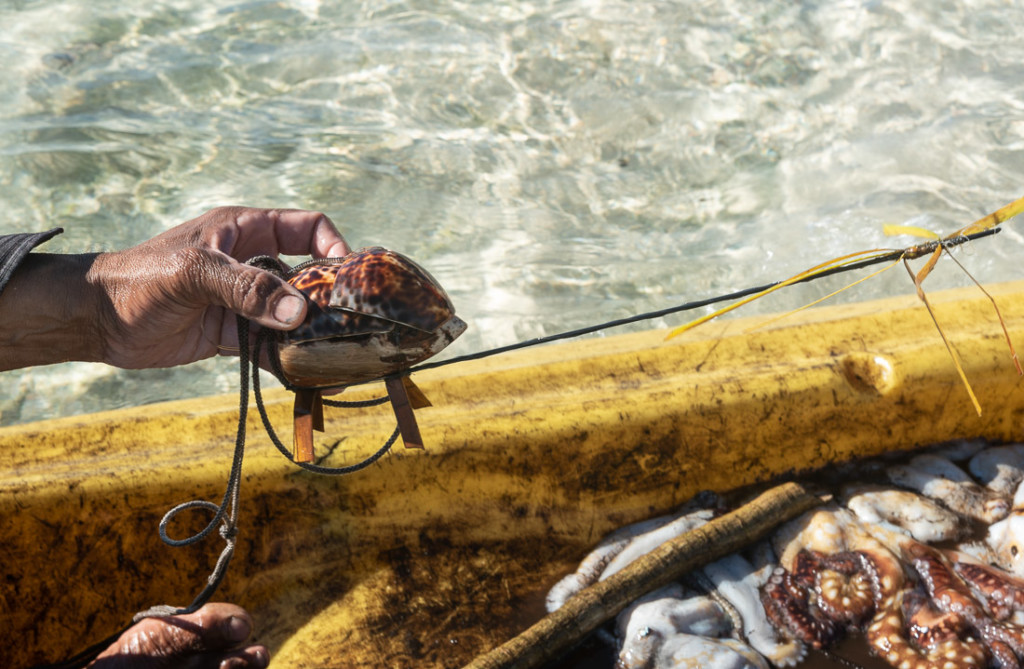 He showed us the device he uses to catch the octopus. It is meant to look like a rat and called a maka-feke. He drags it along and the octopus grab onto it. He simply pulls the shell with the octopus hanging on into his boat!
According to the Living Oceans Foundation site:
"Many Tongan fishing techniques are based off of Tongan legend and myth. In Tonga, maka feke is also considered a legend. According to the legend, a rat was traveling by canoe. A storm arose and the rat's canoe started to break up. Afraid, the rat looked for something to cling to and noticed an octopus in the water. The rat asked the octopus if he could take him to land. In return for the ride to land, the rat promised payment for his rescue … the 'octopus lure.'
The octopus allowed the rat to sit on his head and took him to land. When the octopus was near shore, the rat jumped off and ran onto dry land. The rat tricked the octopus and refused to pay him. Out of revenge for the rat, the maka feke is shaped like a rat. The shell is meant to resemble the rats body, the rope its' tale, and palm tree leaves are used for the legs."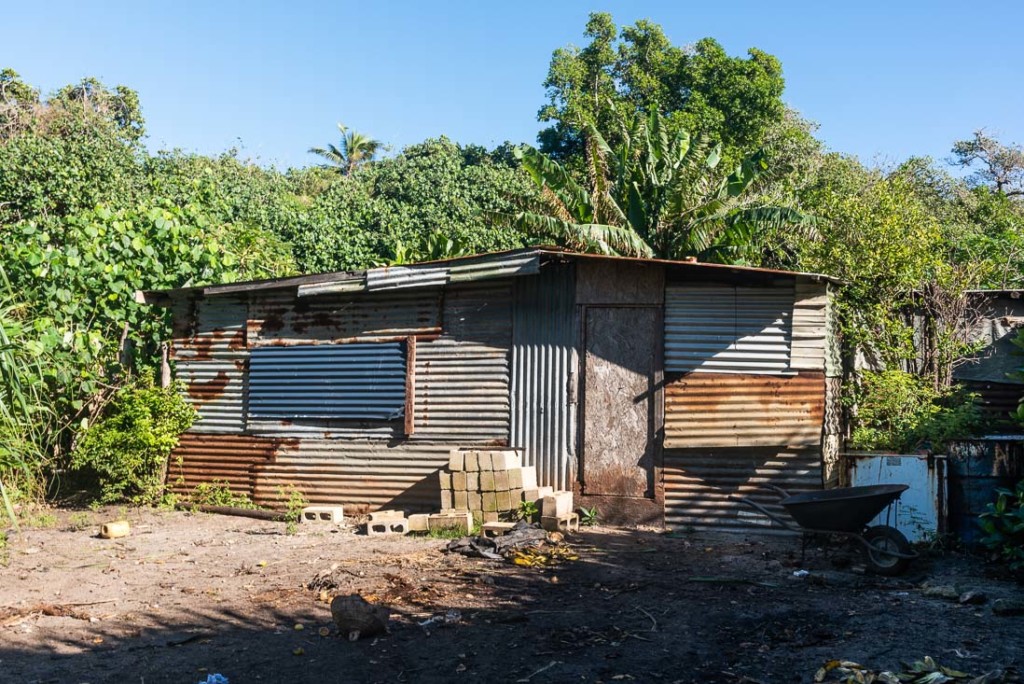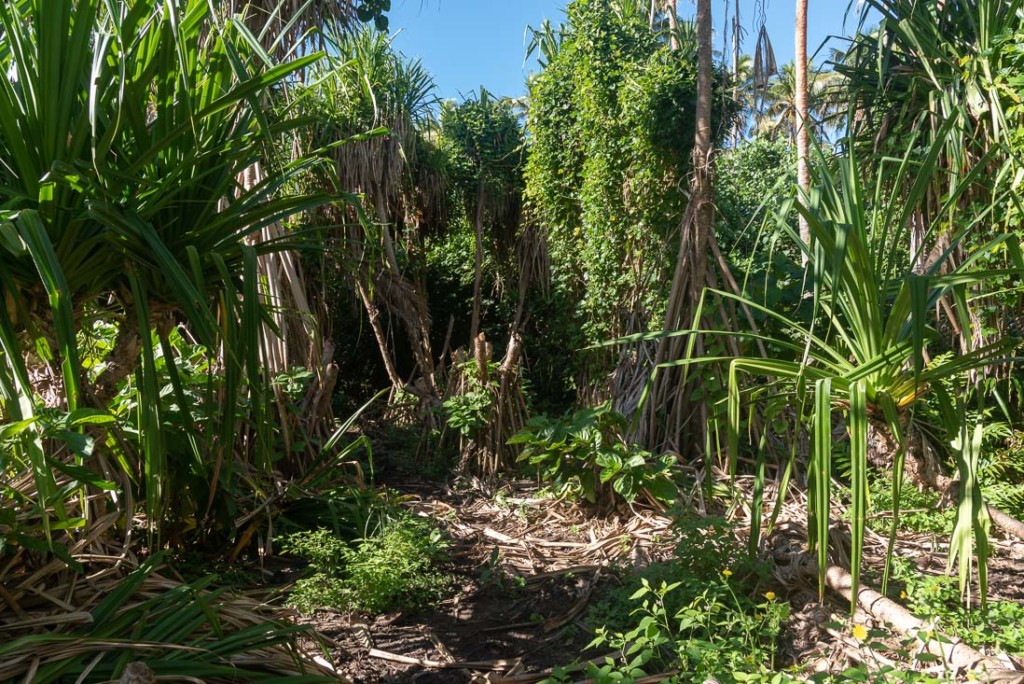 We wanted to climb up for a view of the anchorage. We were hopeful when we came across a path leading in the direction of the hill but the trail came to an end with coconuts littering the jungle floor and thick bush restricting further progress. We retreated.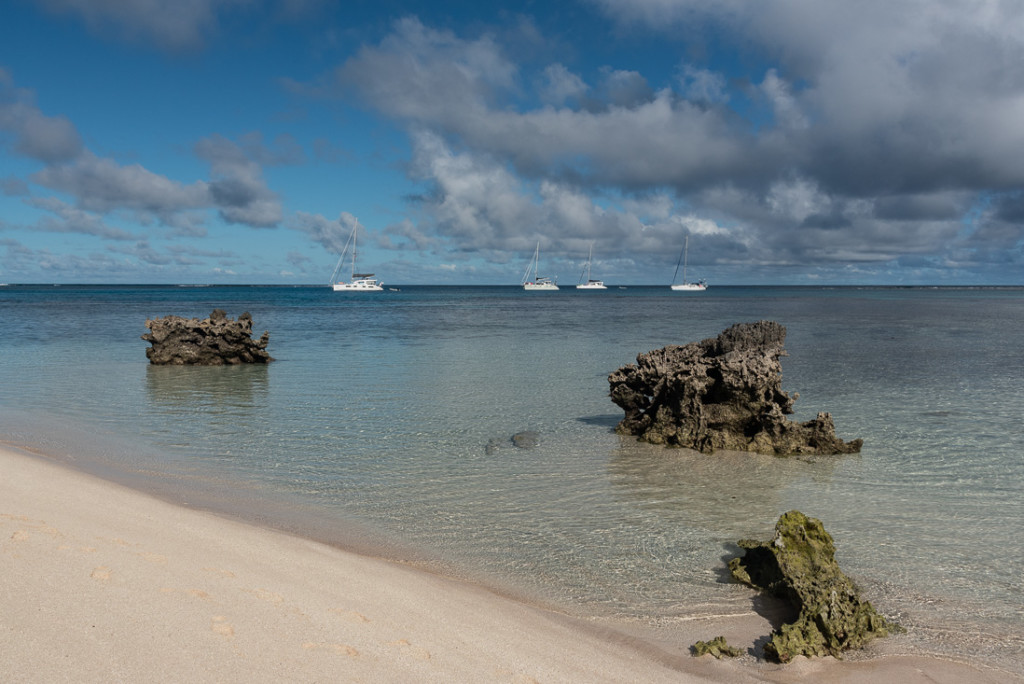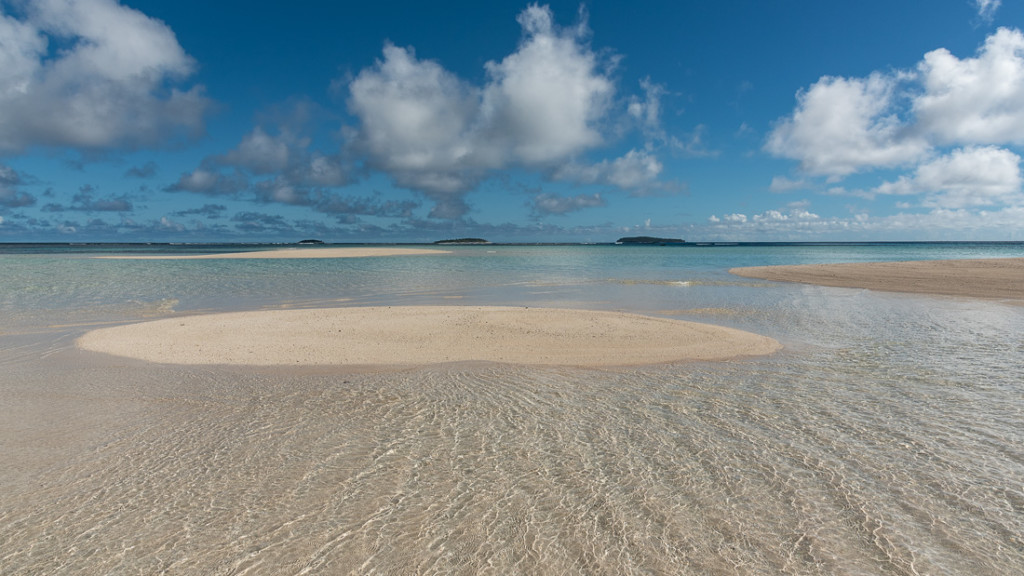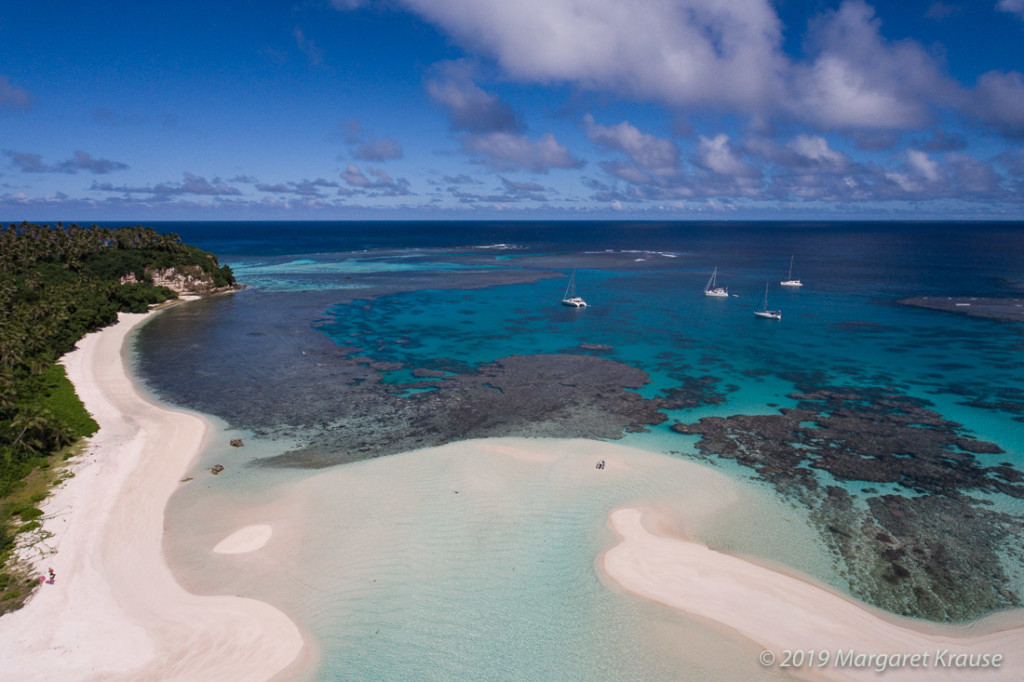 We stayed a couple nights, with five catamarans and a monohull managing to find a spot to drop the hook the second night. Good thing the winds were light and blowing from a consistent SE direction! Next stop, Telekitonga.