On July 29th, Wallis & Futuna celebrate Territory Day marking the anniversary of the 1961 signing of the agreement between France and Wallis & Futuna. It was a big event so we attended with Mark and Jill from S/Y Excel, a yacht from Marlborough NZ, and two French yachts.
The kick-off was a lengthy catholic service at 7am at the Mata-Utu Cathedral.
After the service, locals and officials milled about waiting for the ceremonies to start up on the grounds outside the King's Palace.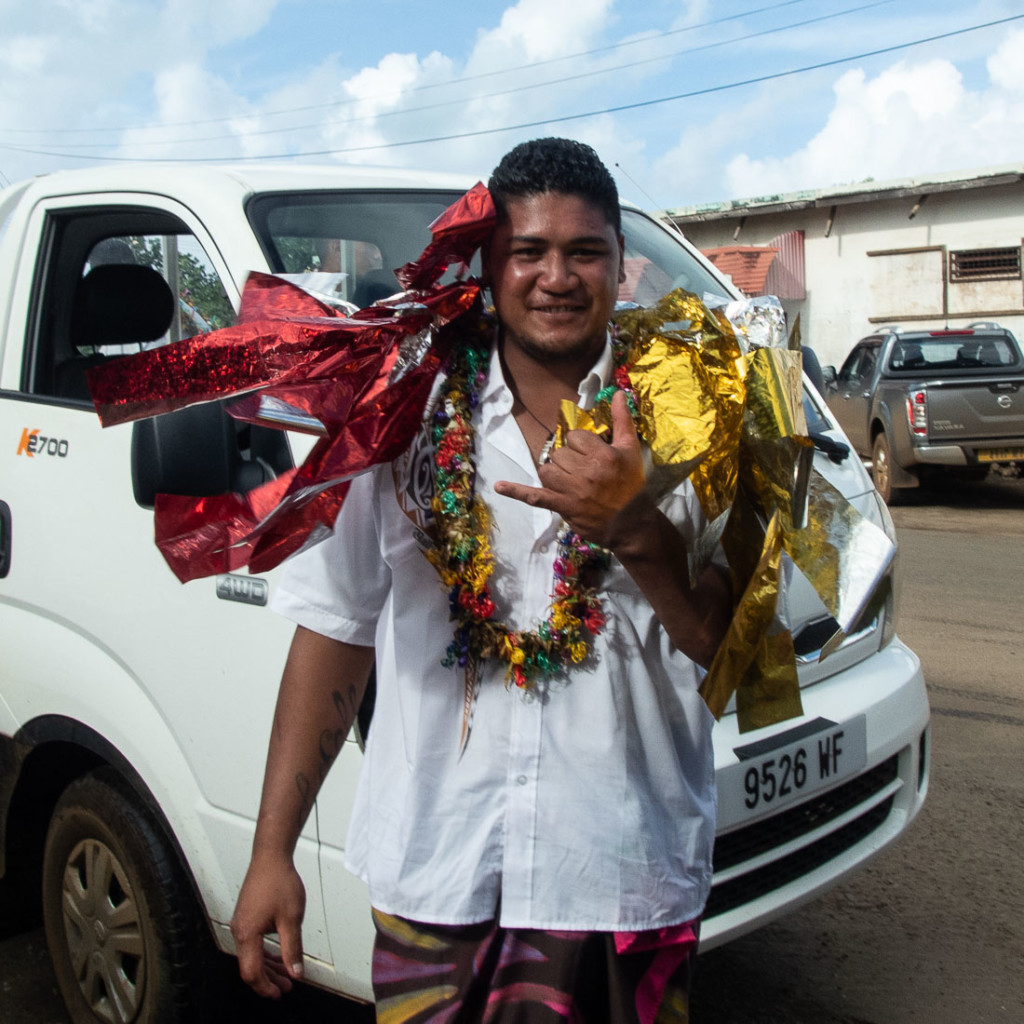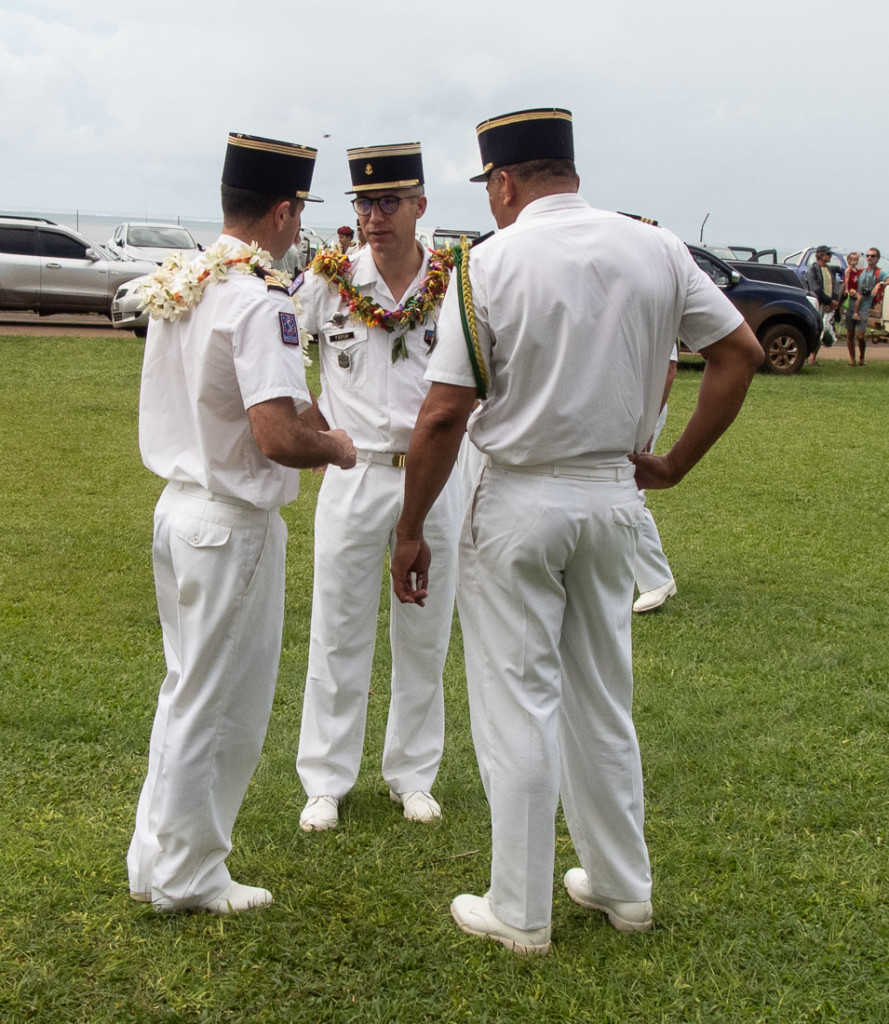 As the celebrations started, a group of locals sat on the lawn in front of the King and nobles standing under the palace awning. There was a long period of silence and security made sure we did not get any closer. They are keeping the traditional rituals alive.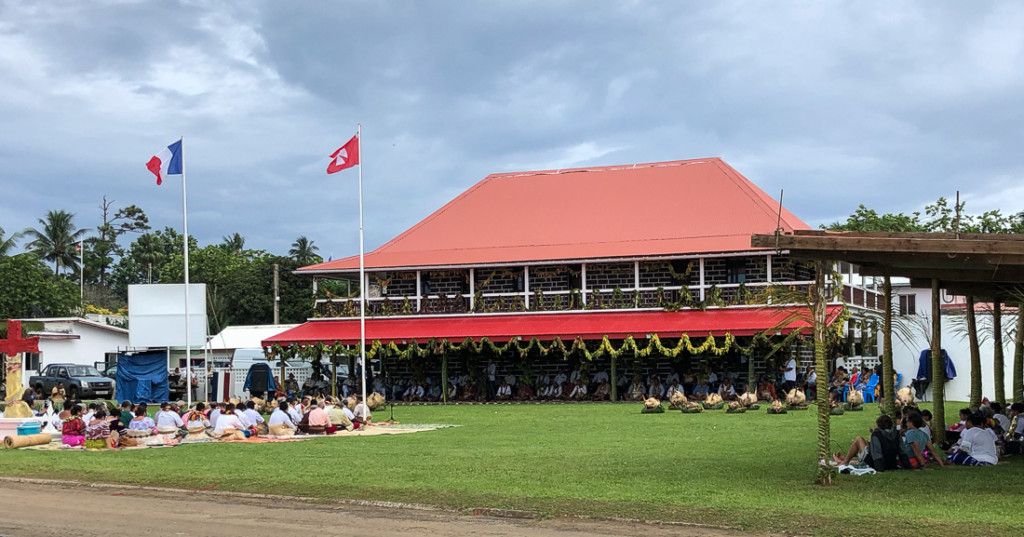 The French officials, military, police, locals and expats gathered to watch as the celebrations began. La Marseillaise, the national anthem of France and Wallis-Futuna, was sung by a local choir.
There was a lull in the activity so we took a walk with Mark and Jill to find a coffee. On the way, we noticed a tented area with vendors selling local takeaway foods and some crafts.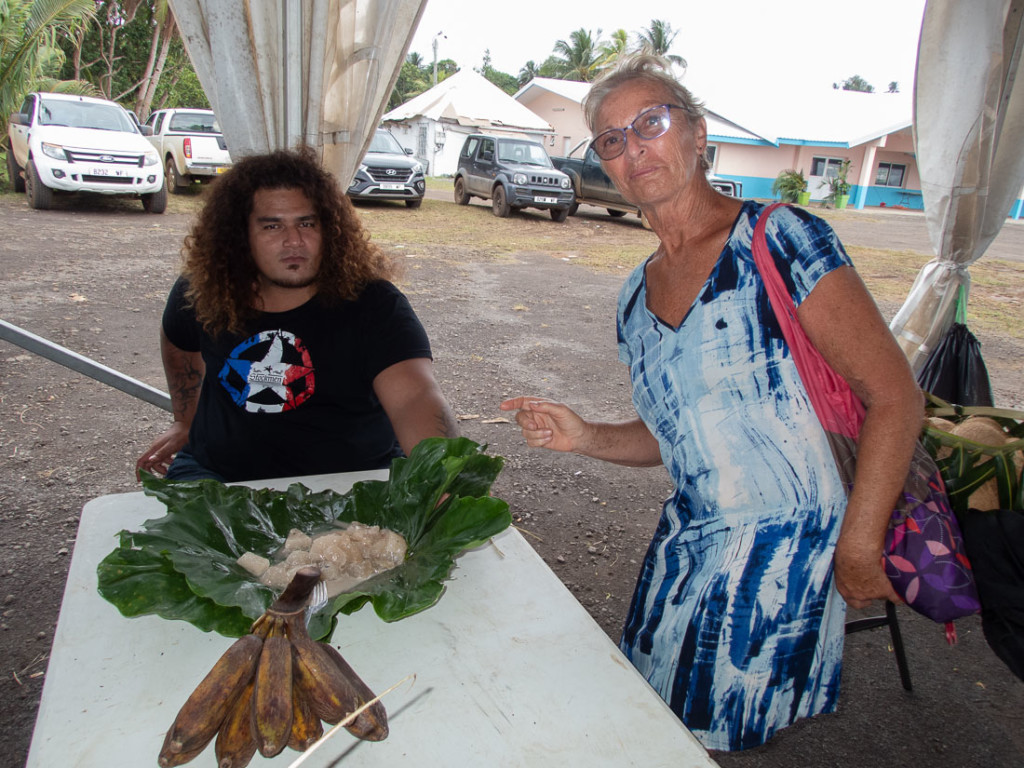 We returned to the main grounds and a local lady asked us, "Manger?" She pointed to the hall next to the cathedral. We went to see what was available. Long tables were set up for the potluck with dishes and plastic containers offering a wide variety of foods. Fried rice, Asian stir fried chicken with noodles, bundles of unknown ingredients wrapped in banana leaves, breadfruit, fried chicken, roasted pork, macaroni, taro, cassava, pastries and cans of water and pop. We sat with locals and sampled what looked familiar.
Back at the parade grounds, Miss Wallis and her princesses lined up to waiting to be presented to the king, nobles and officials. She will go to the Miss France contest.
Deserving families were awarded stuffed pigs. Lots of lovos later that day.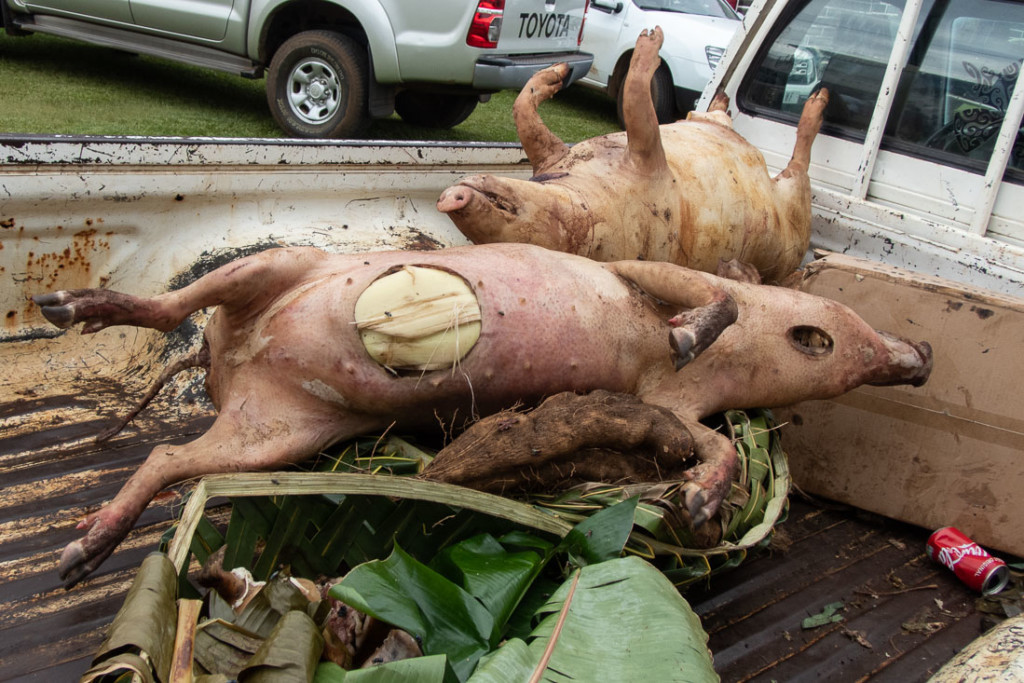 The three main village groups gave performances of traditional song and dance.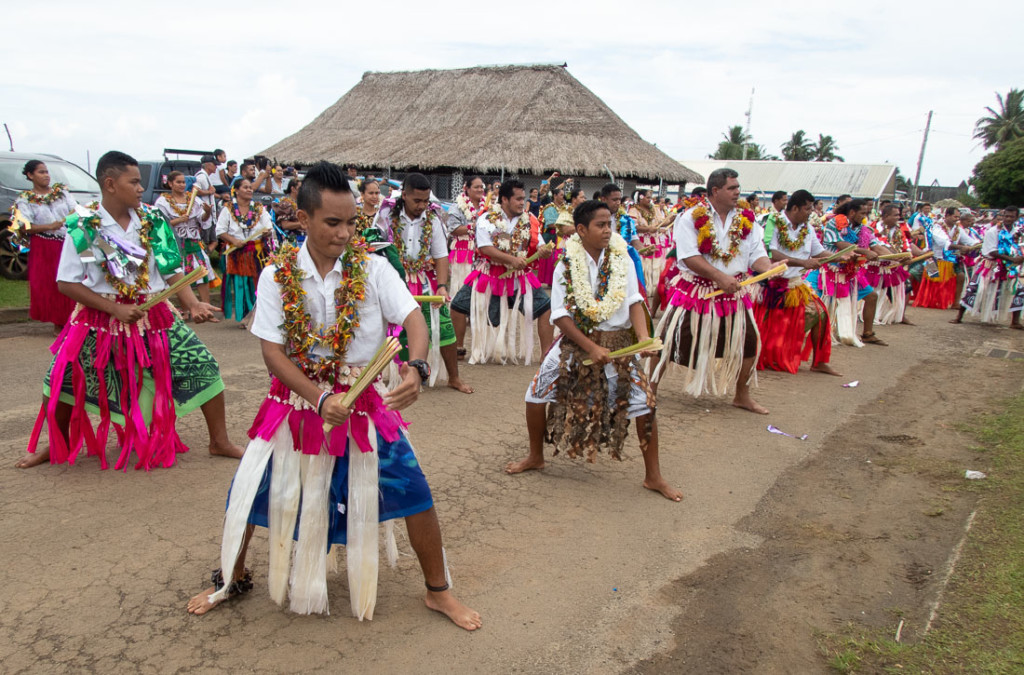 Regrettably, the man-made materials used in the beautiful costumes shed, leaving debris strewn all over the island. It is an unfortunate consequence of modernizing the costumes and sad for Wallis's environment.
During the morning, rowers had been out in the bay racing in out-rigger canoes. After the races, the rowers and other athletes joined the celebrations. Many were sporting their team jerseys from the Pacific Games held earlier in July in Samoa.
Here is a video recap of the celebrations.
Territory Day in Wallis from S/V Whistler on Vimeo.
As the celebrations tailed off, it was warm (33ºC) and humid. It was so fortunate the rain held off. A day earlier, torrential rain and high winds had whipped the area. Attending the event had been informative and entertaining. The mixture of Wallisian and French cultures on display had been interesting and colourful.