We waited in a safe, sandy anchorage off Ha'apai Beach Resort near Pangai for a couple of nasty troughs to pass through. Buckets of rain fell and gale-force winds briefly whipped up.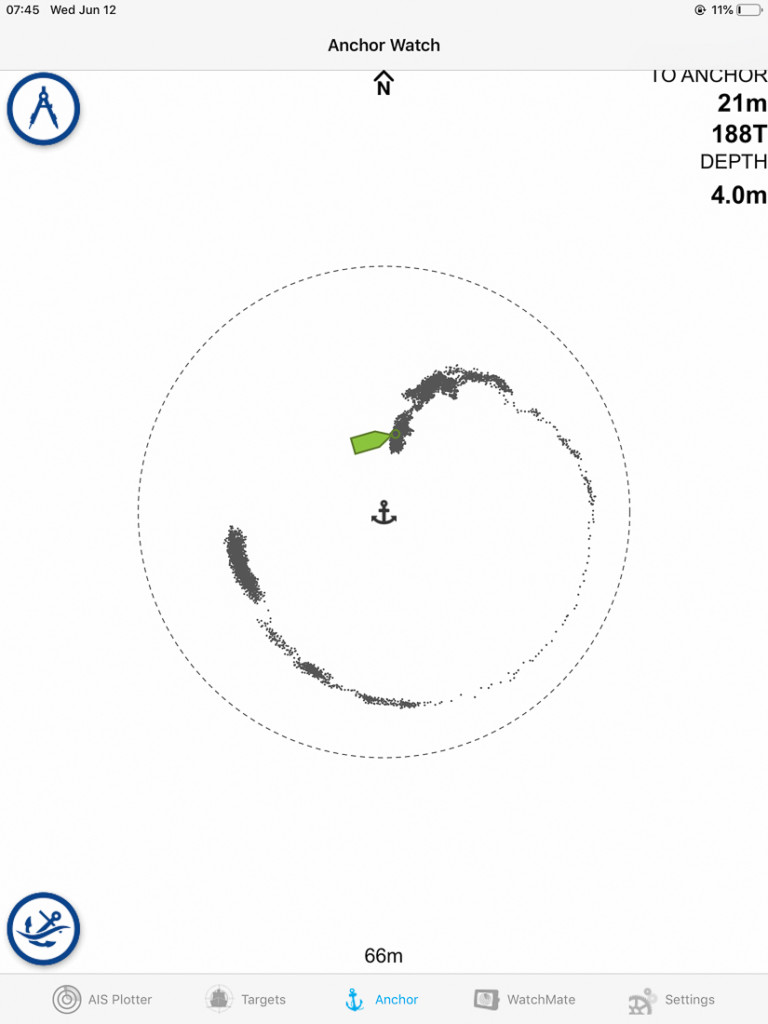 Once the weather settled, we headed up to Foa Island. In 2017, we had spent over two months anchored near Matafonua Lodge, kiting, whale-swimming, snorkelling, diving and dining on occasion. As we were approaching the reefs outside the anchorage, Darren, the owner of the Lodge, welcomed us back (on the VHF)! Such a nice surprise! Somehow our track from 2017 had been deleted off our chart and the light was really poor. He offered to show us the way in through the bommies to our old anchorage. It is always better to take advantage of local knowledge in this reef infested area. We made sure to record the track on our chartplotter as we followed him in.
We enjoyed a few pizzas, hamburgers and beers at Matafonua and at their sister resort, Sandy Beach Resort. Nice to get off the boat for lunch and socialize with other cruisers once in a while.
Nina, Darren's wife, added some veggies to her weekly produce order for us. It came on a ferry from Nuku'alofa a few days later. The produce market in Pangai was bare. We were lucky to find bananas and lemons one morning. The only produce that the Chinese stores had were oranges, apples, potatoes and onions from NZ, nothing local. We had found a few papayas to buy at Mariner's Cafe, but our supplies were getting low, so getting a few veggies and fruits from Nina made a big improvement to our diet!
Taking advantage of a few calm clear days, we snorkelled the pass between Foa and Nukunamo Island. Several leopard sharks call it home. Here is a video. If you are a cruiser paying for expensive internet data, please hold off downloading till you have free wifi.
Foa Island Snorkel from S/V Whistler on Vimeo.
A major attraction for us in kiting in the lagoon off Foa Island. Monty got in a few days of kiting and I took a lesson from the visiting Kiwi instructor, Glenn. It was good to get out again after so many months off.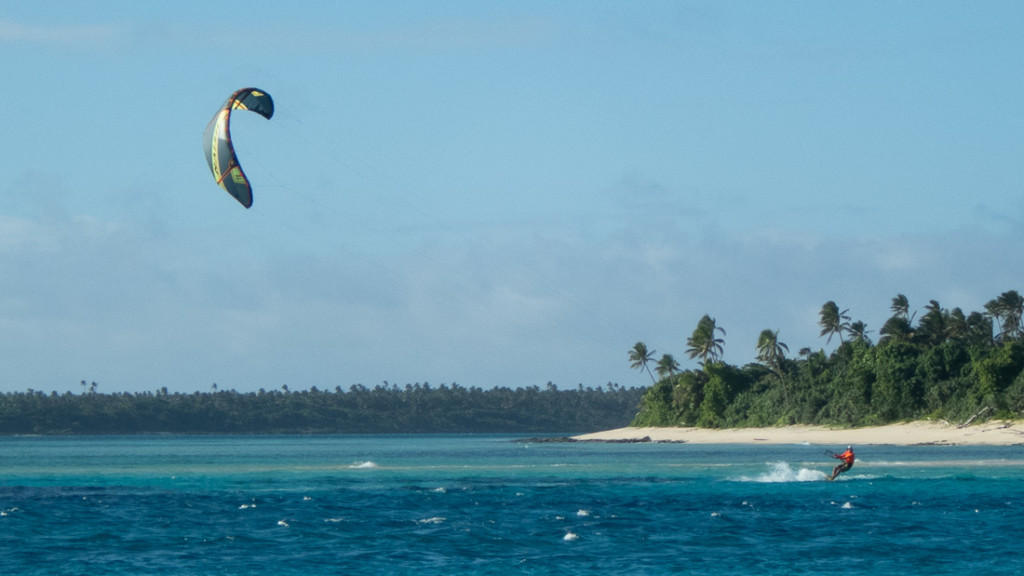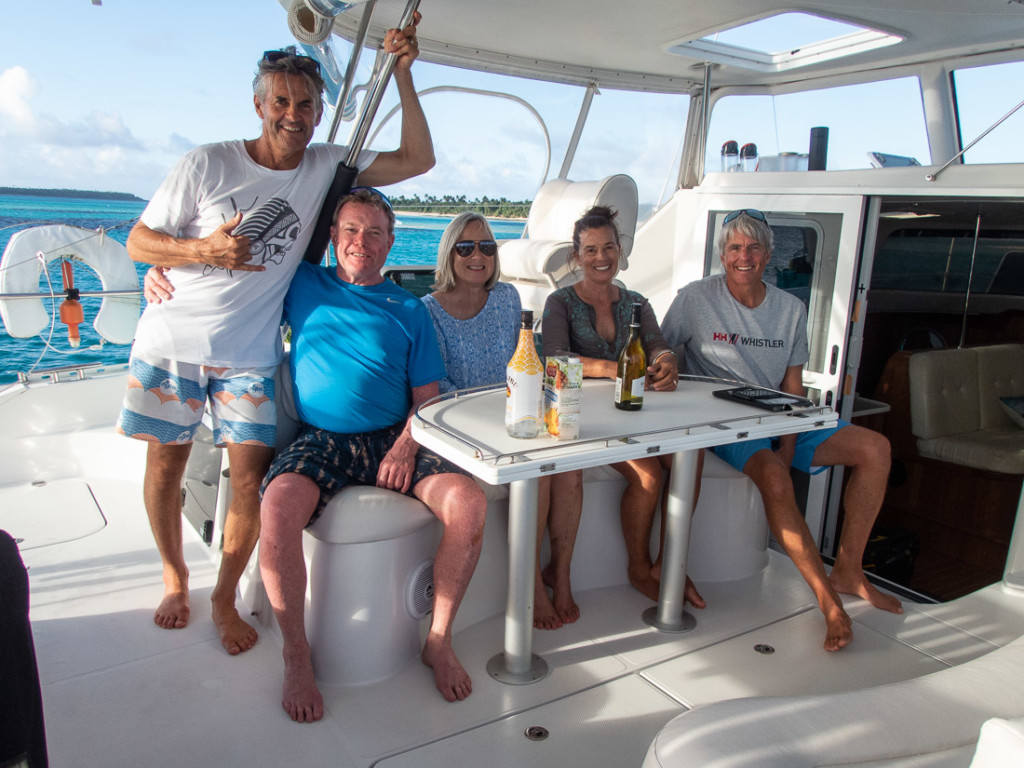 One evening, we were treated to a memorable panoramic sunset.
Next up, Whistler visits a new South Pacific island group with French ties.