This website has been a sailing blog devoted to recording our adventures on S/V Whistler, but we thought you deserved an update. It has been over a year since we docked our boat in New Zealand. So this is how we have been passing time during the pandemic.
Nothing to complain about! 2020 was our first full year of living in Whistler after moving from Vancouver in 2015. With borders closed, our routine of spending several months each year cruising in the South Pacific was interrupted. We have been very fortunate to call this resort town "home" and to have many friends nearby. During the spring lockdown, we got to know some of our neighbours who hosted happy hours in the driveways. Getting provisions, other than TP, was easier than on the boat!
We feel for our family and friends who have faced considerable challenges this year, coping with long periods of isolation, health problems, children home-schooling, loss of employment, lack of exercise, disruption of routines, being stranded on a boat during lockdowns, or the loss of a loved one.
So glad we visited my Dad in Halifax in early March. Brother, David and sons, Adam and Alex, joined us to celebrate Dad's 95th birthday, just before the lockdowns. We managed to fit in a lobster dinner at Peggy's Cove and a few get-togethers with my childhood and university friends too.
Through the early winter months, we skied at Whistler-Blackcomb (WB) almost every day, until lock-down in Mid-March. Glad we did!
Once the ski hills shut down due to COVID-19 restrictions, we had to switch gears for a few months. Like many, we spent too much time eating and watching TV for the latest case numbers. Monty moved our outdoor furniture and heater to our back deck where we enjoyed watching hummingbirds visit our feeders and, once permitted, hosting a few friends. We did some "spring cleaning", which seems never-ending.
I returned to a project of sifting through boxes of family albums, photos and slides, scanning the important ones. Mom, Dad and my grandmother kept every photo they ever took. Thankfully, my Dad's recall is amazing. He has been so helpful in matching up photos with people, places and dates to stitch together some family history.
Spurred on by my pro-photographer neighbour, I watched many hours of photography webinars put on by the Professional Photographers of Canada. I decided to join the PPOC and submitted four photos to their BC photo competition. Three images were "Accepted" and "Yangon Apartments" image, shown below, received a "Merit" and "Judge's Choice". I received the "Best Observer" award for unaccredited photographers. Next step is to work toward an accreditation, with judging coming up in February. May take several tries, I am warned.
In the meantime, Monty got a lot accomplished too. He kept busy changing a light bulb, deleting emails, restacking boxes in the basement, taking out the garbage, and making me laugh!
Nicklaus North Golf Course opened in May which was a welcome activity. With new rules to ensure physical distancing, golf was deemed "safe" by the provincial health authorities. We took a few lessons to try to take some barnacles off our swings, not having played in 5 years. We golfed almost every day, (we are a little obsessed), though it did not lower our scores! We renewed some friendships at the club and made a few new ones.
In late June, Carol and David invited us to go cruising with them on their 49th Beneteau. We hung out on the Sunshine Coast for a few nights and then sailed to Powell River, Desolation Sound and Dent Island Lodge. We got in a few golf games, hiked to rapids and waterfalls, paddle-boarded, crabbed, prawned, fished, whale-watched and bird-watched. They taught us Mexican Train which we played way into our bedtime!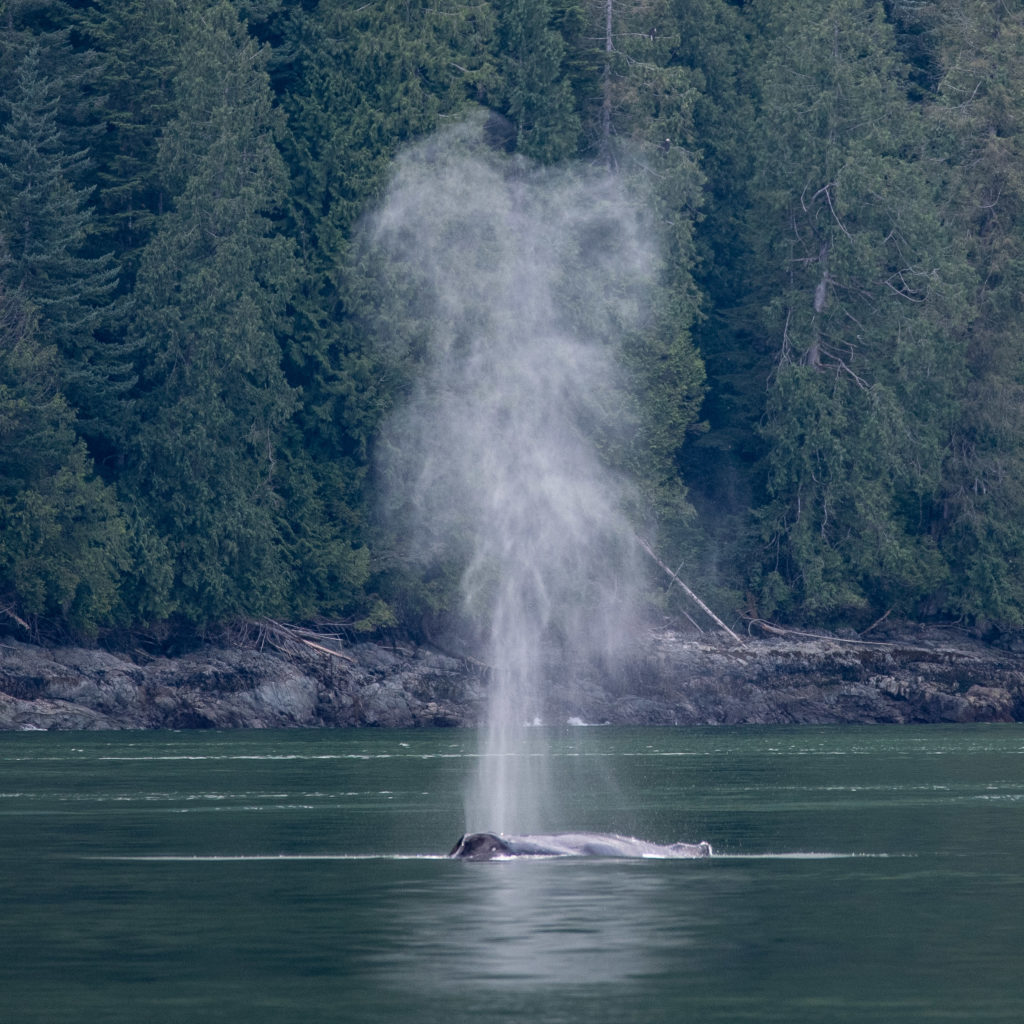 Carol delighted our palates with a Michelin Star menu, starting with her perfect morning cappuccinos. Certainly, won't starve on her watch! It was a welcome getaway and so nice to revisit the beautiful BC coast.
Over the summer, we settled into a routine, golfing in the morning and mountain biking in the afternoon. I managed to buy an e-bike (hard to find this summer) to replace a 30-year old mountain bike. The weight and power took some getting used to. I could soon beat Monty up the hills but he lost me on the downhills. With practice, I gained more skill and confidence. Whistler has a huge network of trails from beginner to advanced. Monty got out for some advanced riding with local buddies. In the fall, even with temperatures at 2 degrees, we bundled up and rode every day till the roads were snow covered. The e-biking has been great for my old knees!
This fall, I took a drone pilot course toward my Canadian UAV pilot certification. I passed the "basic" and plan to do the "flight review" in the spring toward the "advanced" certification. I look forward to doing more drone photography when we get back to the boat. Hopefully my certification will help when applying to fly a drone in foreign countries. Regulations are constantly becoming stricter, for good reason.
The reopening of the ski hills in late November was a relief. We were worried it would not be able to operate with COVID-19. Conditions have been much better than last year at this time with more snow and fewer skiers. The runs have been quiet but, with physical distancing, the lift lines take longer to load on the chairs/gondolas. It has been "interesting" to see how skiers are adapting to the "face covering" mandate in the lift lines. It is tricky when it is snowing! We have been skiing most days, but booking a reservation to ski at WB is challenging, even with the borders closed. First World Problems!
It will be a "unique" Christmas with our "household of two" and the provincial health advisory prohibiting "socializing with people outside our household". We look forward to touching base with family and friends across the country and around the world over the holidays.
We hope to visit family and return to our boat in 2021 whenever New Zealand reopens its borders! Hopefully S/V Whistler will be okay when we get back to her. We know she will need some TLC after such a long time on the hard. We are lucky to have a capable friend watching over her in our absence.
We wish you Happy Holidays and good health! Stay safe and may the vaccine come to you soon! Please keep in touch!